TWIN-SCREW EXTRUDER OF THE "DEX 58/17d" SERIES
These extruders stand out for their high modularity. Various types of downstream devices can be connected to them, and the functions can be adjusted according to customer requirements. - Very good handling thanks to the compact design. - Optimum function of the device using touch screen control. - Extruders can be adapted to almost any extrusion process. - Lots of options for use and expansion.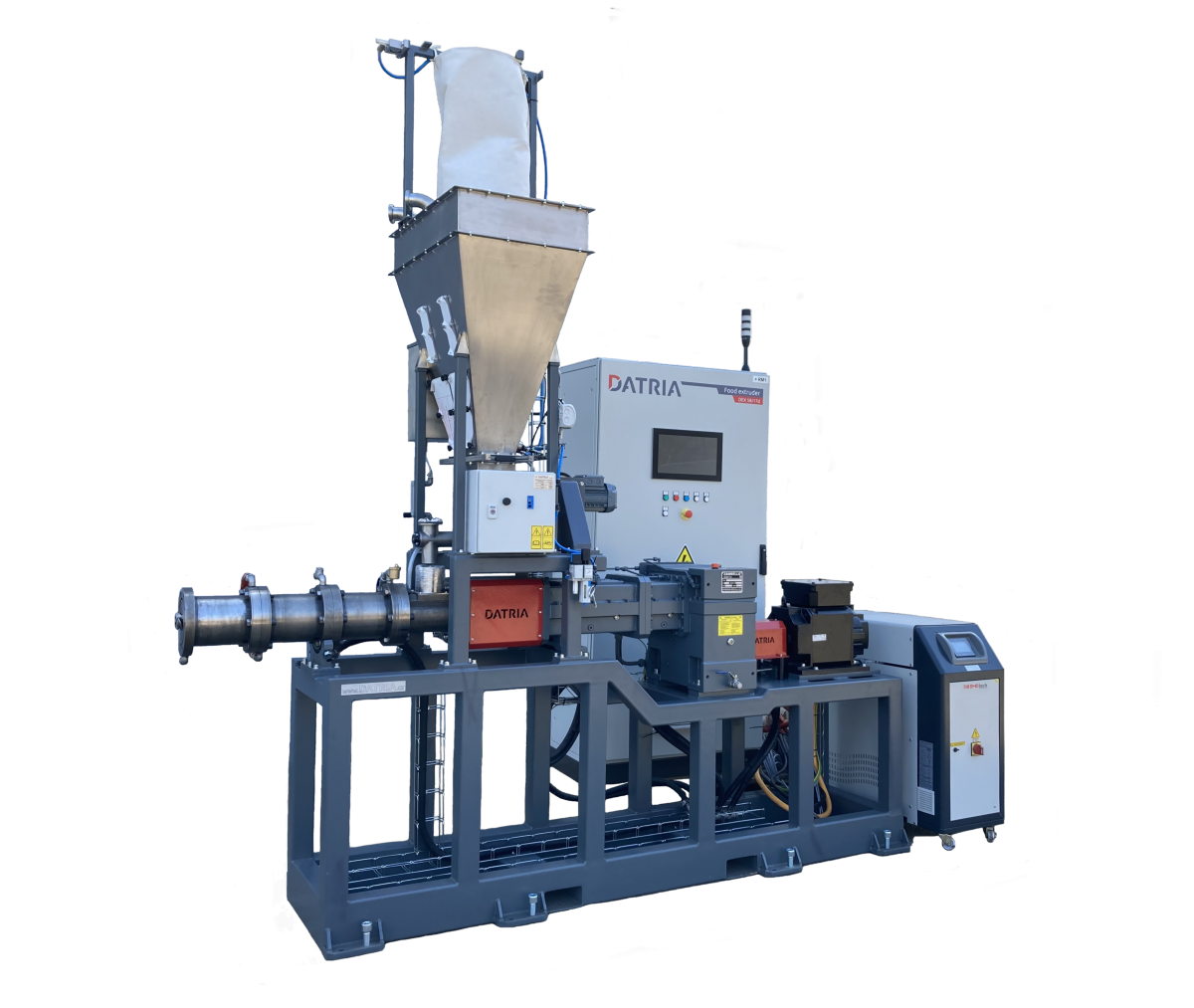 ---
The twin-screw extruder of the "DEX 58/17d" series is a modern controlled machine equipped with a Zambello gearbox and a Baumüller synchronous motor.
TECHNICAL SPECIFICATIONS
Diameter of screw and barrel 2x58 mm.
The design of the screw is stainless steel, the barrel is nitrided with stainless steel inserts. Other designs can be ordered (bimetal, hardened, with increased chemical resistance, etc.)
Estimated performance up to 150 kg/hour depending on the processed material and the tool used.
Frequency converter: B&R
PLC control: B&R
Oil tempering unit controlling the temperature of the barrel - heating power 18kW. Water-cooled sub-hopper zone.
Baumüller 27kW motor
Zambello gearbox
The control PLC - DEXTRUSION system basically includes two optional languages (Czech/English), different user levels, recipe programming, operational history logging.
Feeding hopper with mixing device in stainless steel design. The hopper is suitable for transporting material with compressed air. It is equipped with sensors for monitoring the fullness of the hopper.
Total power of the machine 52kW.
---
TWIN-SCREW EXTRUDER OF THE "DEX 58/17d" SERIES - photogallery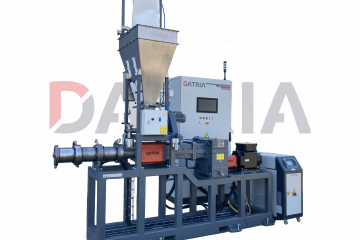 Our team Meet our team of experts