SINGLE SCREW EXTRUDER DEX
We produce modern single-screw extruders that excel in high performance and low energy consumption.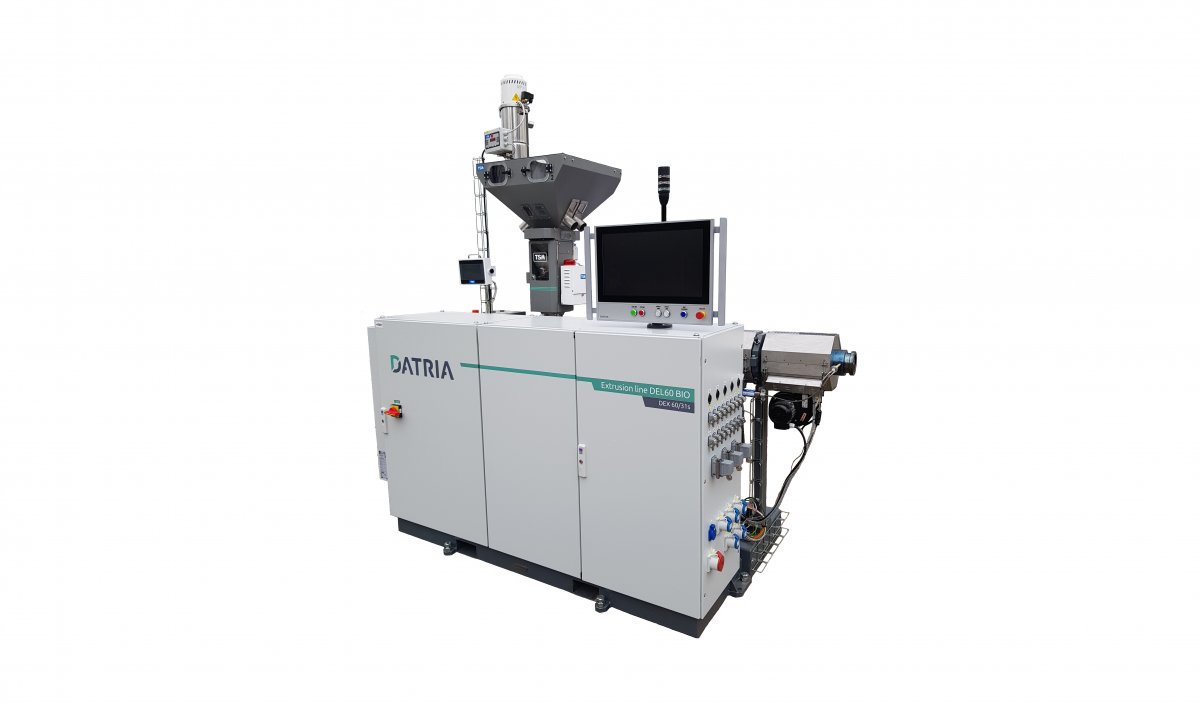 ---
WHY TO CHOOSE US?
Read the reasons below.
SERVO EXTRUDER DRIVE BAUMÜLLER
The extruder is equipped with a Baumüller (D) synchronous servo motor with a high efficiency class IEC4 compared to standard asynchronous motors with IEC2 efficiency.
These engines are used by machine producers such as: KraussMaffei, Engel, Davis Standard, Husky, Hans Weber and many others ....
Why do they use them? Because they significantly reduce electricity consumption due to their high efficiency, they are extremely reliable and efficient.
ZAMBELLO EXTRUDER GEARBOX
Gearbox with a long service life and trouble-free function Zambello.
These gearboxes are used by manufacturers of plastic machines such as: Milacron, Bandera, NegriBossi, Mikrosan and many others .....
Why do they use them? Because these gearboxes will surprise you with their high-performance transmission and endless service life.
B&R EXTRUDER CONTROL SYSTEM
Line control according to choice of analog or PLC control B&R and software DEXTRUSION ver. 2020.
The B&R control system is the most used control system by plastics technology manufacturers such as: Battenfeld-cincinnati, KraussMaffei, Milacron, NegriBossi and more than 200 other manufacturers!
Why did these manufacturers choose this control system for their technologies? Because it is a modern control system and in a one word it is simply amazing.
DEXTRUSION CONTROL SOFTWARE ver. 2020
DEXTRUSION is an intuitive, modern control software designed to control demanding extrusion technologies and contains many advanced functions. We will be happy to introduce you to them.
OTHER EXTRUDER EQUIPMENT and SPECIFICATIONS
B&R servo motor control, we use exclusively branded quality components, the Dynisco pressure sensor is a matter of course, we control the heating zones precisely by PID regulation.
DEX extruders have optimized heating zones from the German manufacturer ETB with high efficiency and reduced consumption.
Barrel and screw in nitrided or bimetal version, characterized by high service life even when processing abrasive materials.
MODEL DEX 25, DEX30, DEX45, DEX60, DEX75, DEX90, DEX110, DEX120
Note: The output of the extruders kg/h of processed plastic is configured based on customer requirements and specifications.
The working length of the extrusion (screw) is in the range of 23 to 38 L/D.
We calculate the kW power input of motors on the basis of various parameters (required output kg/h, production speed, type of plastics ...)
More about the Baumüller extruder drives at "our supplier" link: Baumuller WEB motors
More about the B&R extruder control system at "our supplier" link: B&R control system WEB
WHY DOES DATRIA USE THESE COMPONENTS? BECAUSE WE DO NOT SAVE ON QUALITY AND OUR GOAL IS THE PRODUCTION OF THE BEST MACHINES ON THE PLASTICS MARKET.
and finally .... OUR INDIVIDUAL APPROACH TO EVERY CUSTOMER and SERVICE THAT YOU WILL NOT BE OFFERED ELSEWHERE ... 24/7!
We will offer you a tailor-made service plan for our technologies so it will suits you to the maximum.
---
SINGLE SCREW EXTRUDER DEX - photogallery
---
SINGLE SCREW EXTRUDER DEX - download
Our team Meet our team of experts