Semi-automatic debagging machine
Automatic debagging machine for plastics granulate with output 1 - 4T/hour. Suitable for extrusion plants and injection molding plants with higher consumption of plastics materials.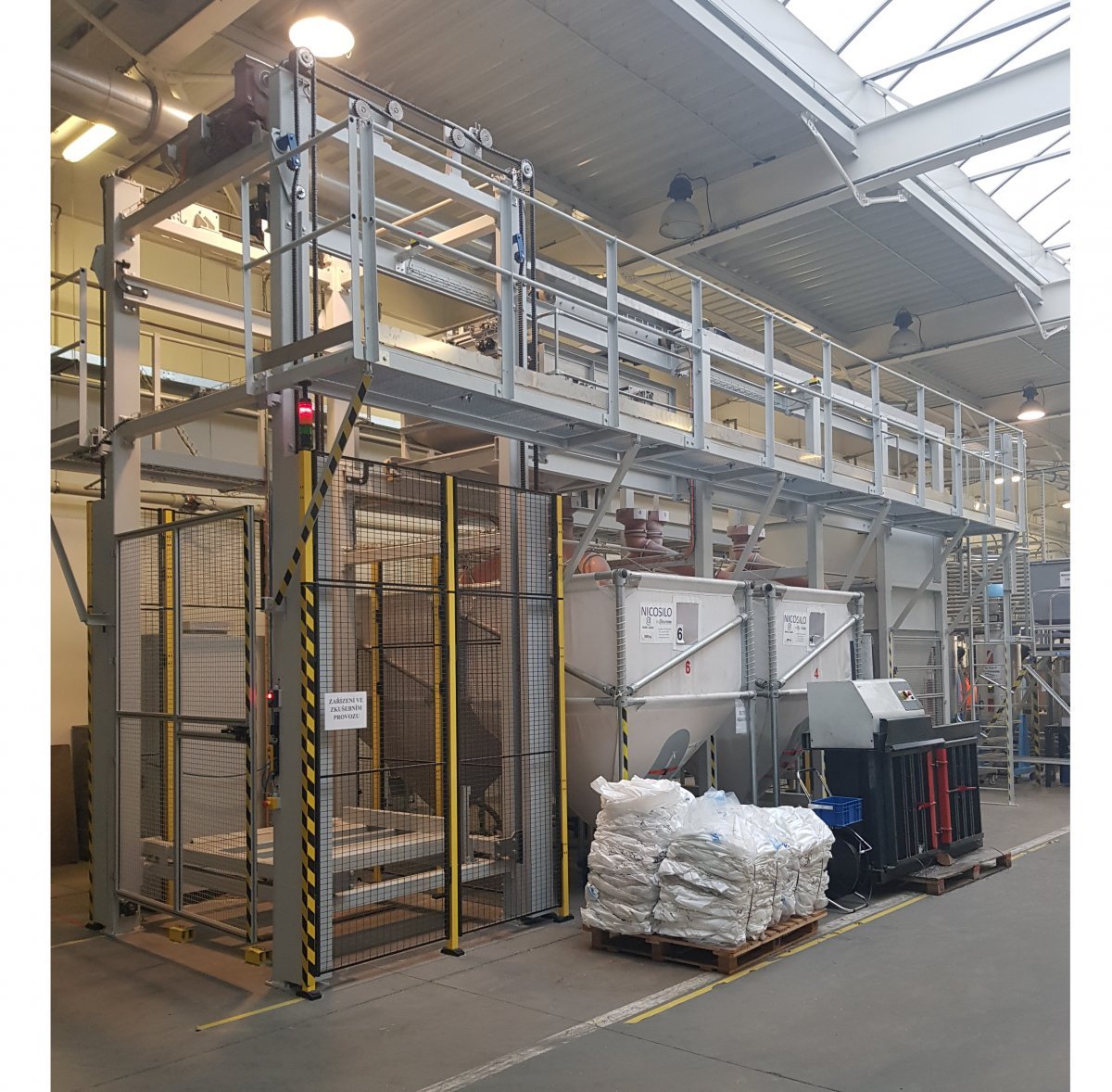 ---
Description of the device and its function
The device contains a basic self-supporting frame according to required dimensions with a lift for lifting a pallet with input granulate. The pallet with the granulate is assumed to be guided by means of a forklift. External dimensions depend on the basic dimensions of the input material palette. The pallet with bags is adjustable for removal at the top dead center of the elevator.
After the pallet has left the bag pick-up point, the axle arrives and is subsequently picked up by means of a greifer (greifer hooks), which are inserted into the individual bags by means of pneumatic rollers.
Subsequently, the pallet positions a path back to the position of departure of the greifer with the bags. The axis passes over the cutting discs (electric motor drive) and over the tapping discs (electric motor drive). When passing over the tapping discs, the granulate is knocked into the hopper, from which it opens onto the conveyor.
Telescopic slide with the possibility of vibration for gravitational movement of the material. Mechanically adjustable slide with position locking to individual hoppers (5 positions).
The end position of the traversing axis is putting aside empty bags, where the greifer returns to the basic position and throws the bags into the specified space.
The station is controlled from the control panel, where manual drive and adjustment is also possible. Possibility of logging into the system via a chip system with compatible compatibility system. Multi-level control via login (operator / adjuster).
The safety of the device is solved by fencing, mechanical locks for positioning the platform. The platform is locked in the lower position, ie if the platform is not in the lower position, it is not possible to move.
Visualization of the design solution for pallet lifting, the lifting itself using a chain-driven motor with the appropriate gear ratio and a separate mechanical brake (safety).
The tact of the machine is designed for min. between 1 - 4 t / h. This tact of the machine will be confirmed after partial tests regarding cutting and testing of bag materials.
The device will meet the requirements of standards, regulations and safety according to applicable EU / CZ laws.
PLC control by Siemens.
Semi-automatic debagging machine video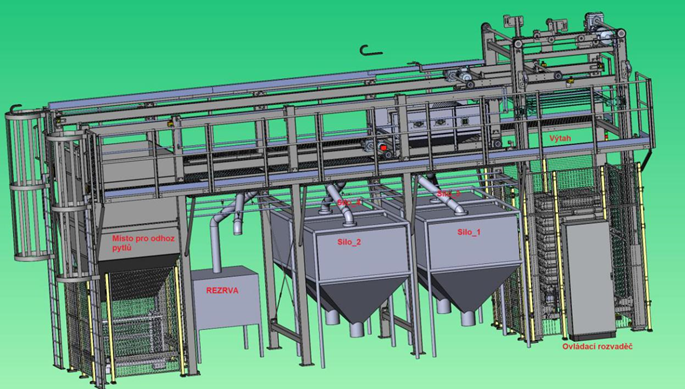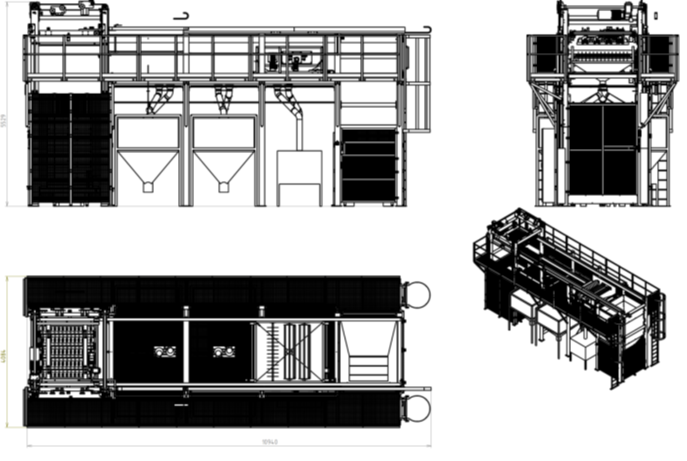 Our team Meet our team of experts