Laboratory single-screw extruders of DEX SL series are modern machines with compact drive. They can be used in many applications: for research and development or for production. These extruders excel in high modularity. You can connect them to various kinds of devices and functions can be ajusted according to our customers' requirements.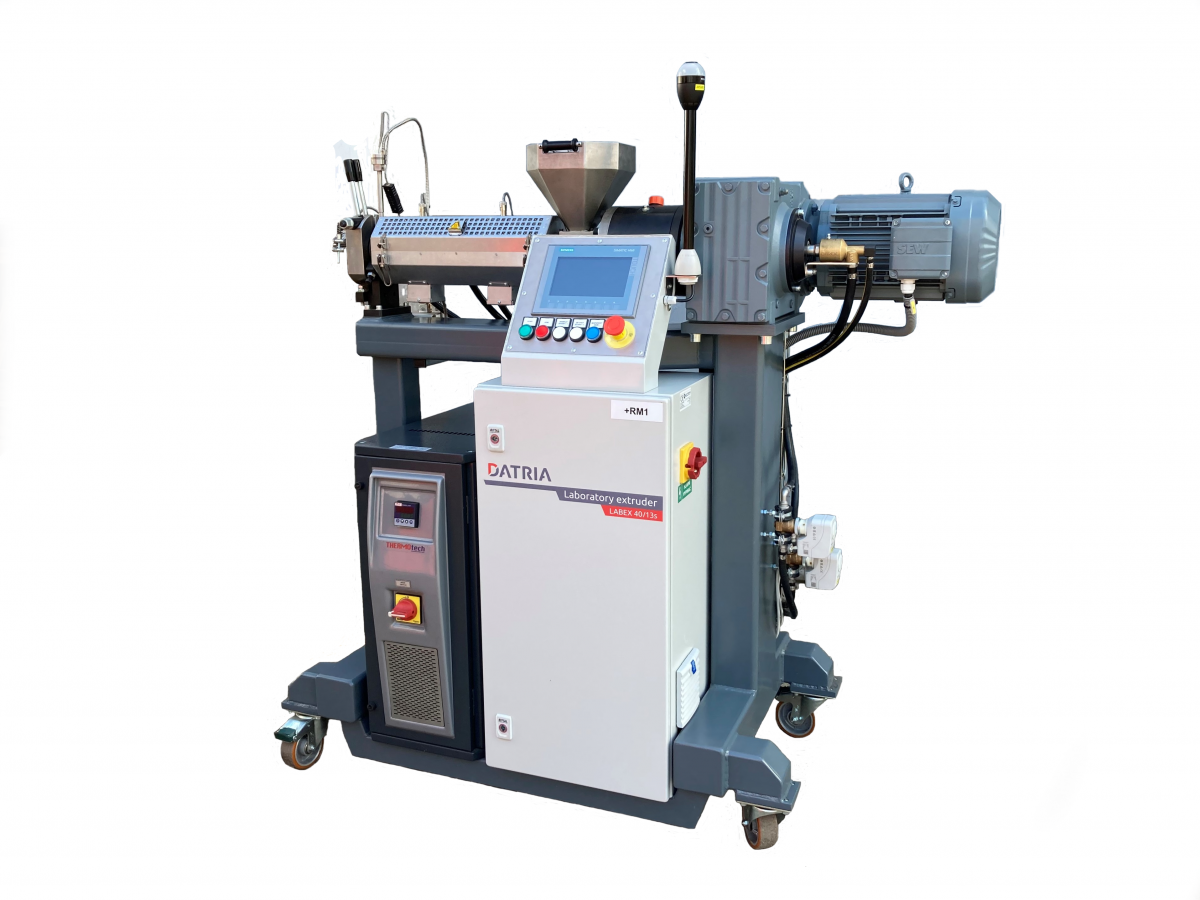 ---
Very good manipulation thanks to the compact design.
Optimal device functions using touch screen control.
Extruders can be adjusted almost to any extrusion process.
Many options for use and extensions.

TECHNICAL SPECIFICATIONS:
Screw and barrel diameter of 25 mm.
Nitrided screw and barrel – other material quality available on request. (bimetalic, hardened, with higher chemical resistance, etc.).
Presumed performance from 3 – 8 kg/h according to the processed material and the used tool.
Electrical components by Schneider.
Heating zones ETB (Germany) - 5 heating zones, cooled by air blower. The underhopper zone cooled by water.
Motor and gearbox SEW 2,2 kW.
PLC control - system DEXTRUSION contains two optional languages (Czech/English), various user levels, recipe programming, operating history record.
Extruder hopper made of stainless steel. The hopper is equipped with safety barrier for increased operator safety.
The extruder is equipped with temperature and pressure sensors made by Dynisco.
The extruder can be moved horizontally along a linear guide.
The construction can be adjusted to any other peripheral device.
---
LABORATORY EXTRUDER SL - photogallery
---
LABORATORY EXTRUDER SL - download
Our team Meet our team of experts