MEAF's KMS600 is our high capacity thermoforming machine, designed for companies that require higher-level capacity, with three till five row moulds.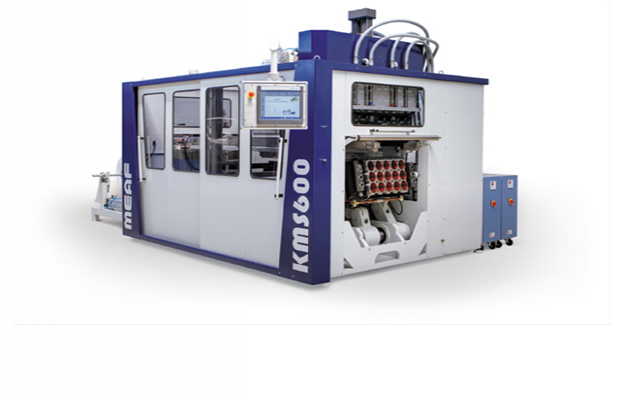 ---
MEAF's thermoforming machine KMS600 combines tilting technology with a linear driven actuator, which makes the KMS600 a reliable, low-maintenance and durable asset. It is an ideal asset for medium-sized to larger companies that require higher outputs (maximum of 70.000 cups p/hour) and process efficiency!
The KMS600 thermoforming machine is designed to be:
- sustainable due to production space reduction, lasting equipment life and optional air-saving system;
- operated efficiently due to compact build & operator friendly, in-house by MEAF developed, operating system "Thermosol";
- flexible, due to the ability to draw products up to 180 mm deep across the entire forming area;
- customisable (even after sales) due to possibility of utilizing of moulds of different, competitors and/or manufacturers and upgrading machine for thicker material ( up to 2.500 µm | 2.5mm).
---
---
Our team Meet our team of experts