IONIZATION AIRBOX DAB 1400/850
Ionization Air Box for removing (discharging) static charge of plastic moldings.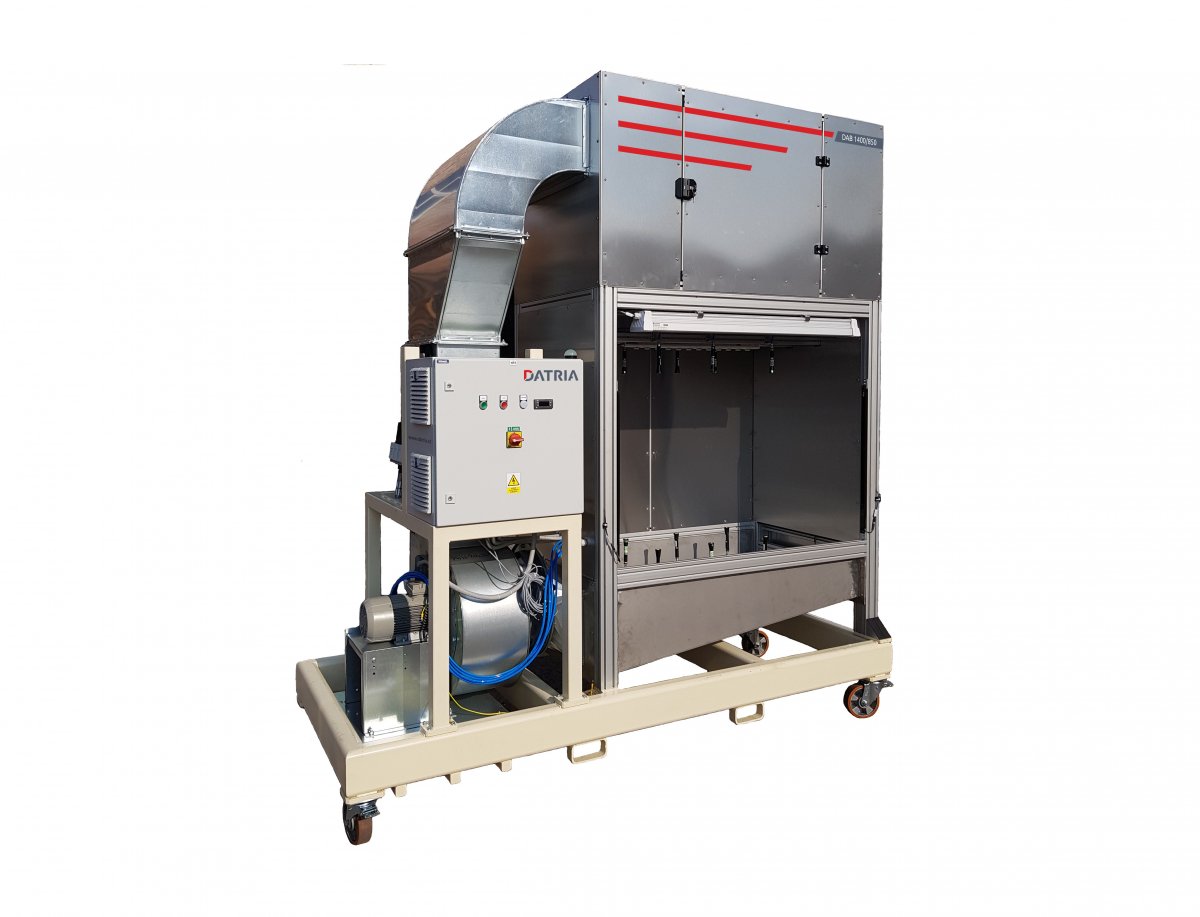 ---
Description of the device:
It serves to eliminate the presence of electrostatic charge and small impurities from plastic moldings.

Function:
After inserting the plastic part into the machine, the electrostatic charge and impurities are removed by means of an ionization eliminator and an air stream.
After the process, the part is ready for subsequent operations.

Main specification:
fan: 7.5 kW; air flow is 3 m3/s
Rotary nozzles: air flow 230 l/min 12pcs
Electrostatic device eliminator: pulse voltage method AC / + - 7000V; effective length 840 mm
Pneumatic: made by Festo

Use:
Use in the automotive industry.
Suitable, for example, in the production of automotive lighting before painting, etc.
---
IONIZATION AIRBOX DAB 1400/850 - photogallery
---
IONIZATION AIRBOX DAB 1400/850 - download
Our team Meet our team of experts