Bimetallic barrel layer of HK6 quality, for materials up to 65% GF, cobalt-based layer + 50% WC.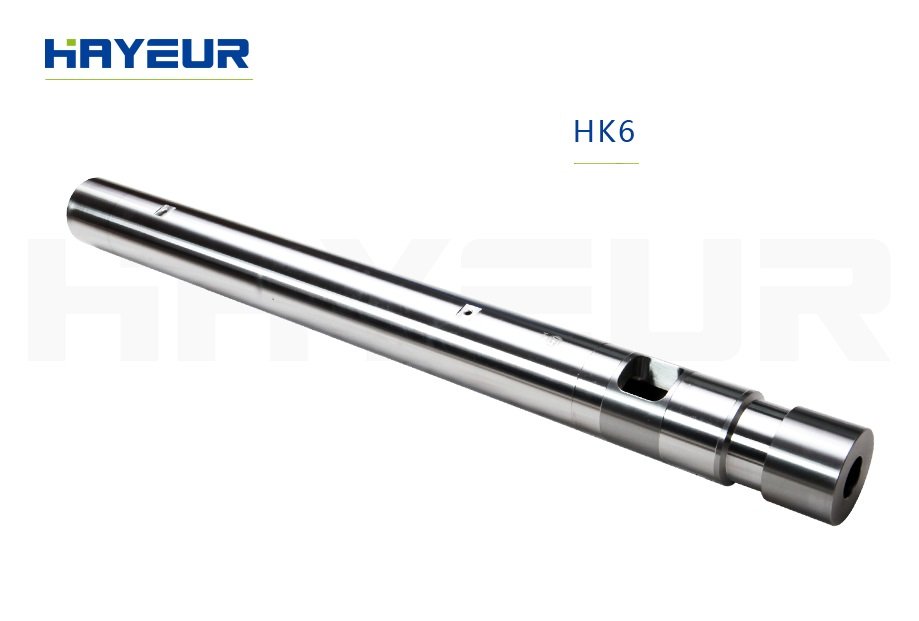 ---
General specification:
Indication: HK6
Layer base: cobalt

Basic features:
Hardness: 52-58 HRc + 50% WC
Wear resistance: ★★★★★★
Rust resistance: ★★★★★★
Usage range: ≤600 ℃

Application:
Meant for highly abrasive plastics, special halogen-free materials (4T, 9T, HTN, DSM, DuPont) and highly rust acidic plastics. Assumed barrel life of minimum 1 year.
Our team Meet our team of experts