Low Speed Granulator - GL Series
Low Speed Granulator - GL Series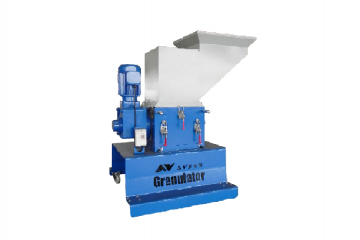 ---
The GL Low Speed Granulator is our most compact and convenient machine for granulating injection molded plastic. Multiple blades of the machine produce very small parts while consuming a small amount of energy. It is best used in applications that involve small pieces of molded plastic, ABS and PVC. Routine maintenance is simple due to easy access to the internal parts.
Low speed motor with a gearbox to save energy.
Extremely low sound to control noise levels.
Knives made of D2 Steel proven to last longer than regular steel:
Screenless operation.
Compact and convenient to move and perform maintenance.

Our team Meet our team of experts

Michal Plíšek
Head of Design Department

Ing. Eva Holeková
Marketing Manager

Aneta Václavková
Sales Department Assistant