JANUS iT (300-450 tonnes)
HYBRID PERFORMANCE TOGGLE TECHNOLOGY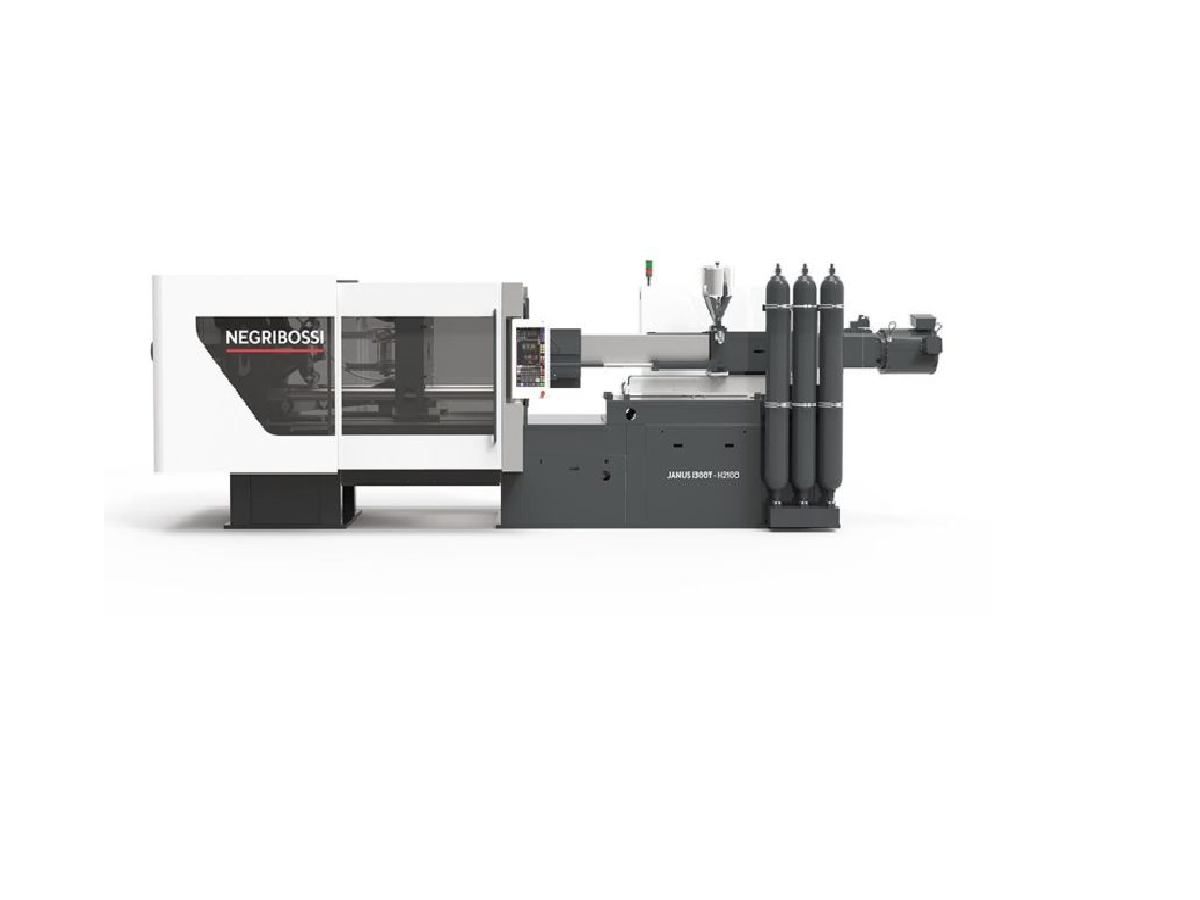 ---
Features the TACTUS™ Controller
The JANUS iT Series are 5-point double toggle clamp, 300-, 360- and 450-tonne models.
The Negri Bossi Janus iT hybrid machines allow simultaneous (overlapping) movement of functions including plasticizing screw rotation, ejection and cores during clamp travel. The injection servo valve, managed by power link technology, provides a very fast response and high precision in the injection phase achieving a standard speed of 600mm/sec.
A key target for the entire machine design is energy efficiency by utilising hybrid technology. This includes installing the latest servo-driver and hydraulic technology with the option of electric driven clamp movements.
The injection unit features a reciprocating screw, with injection capacities from 600g to 2365g (PS) across the machine range. JANUS iT machines are equipped as standard with:
NEW TACTUS™ Touchscreen PC with Powerlink, user-friendly interface and full range of control parameters
Smart Flex clamping unit with generous tie bar spacing to accommodate larger moulds
Moving platen that rides on linear bearings for excellent platen parallelism and reduced energy consumption
Long ejector strokes
Robust in-line swinging injection unit with quick release barrel change facility
Prepared for AMICO 4.0 wireless remote service access
JANUS iT END MARKET APPLICATIONS
Packaging
Food & Beverage
Containers
Household
Closures
Automotive
Construction
Industrial
Appliance
Aerospace
Electronic & Telecomm
Technical Moulding
Our team Meet our team of experts
Bc. Lenka Ropková
Invoicing
Mgr. Renata Konfrštová
Logistics Manager
Zuzana Javůrková
Sales Department Asssistant