Bimetallic barrel layer of HK7 quality (45% WC) for processing special materials, nickel-based layer + 45% WC.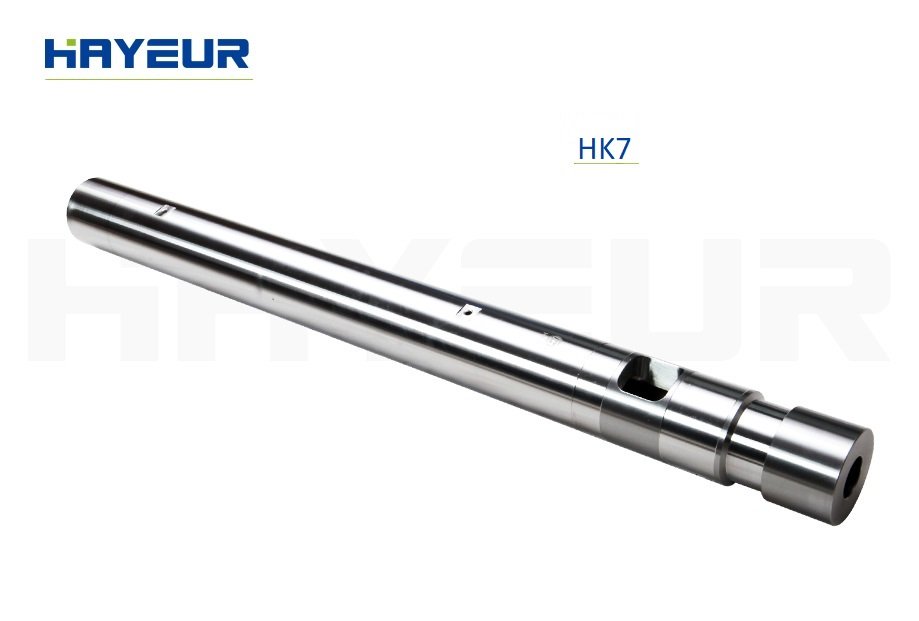 ---
General specification:
Indication: HK7
Base layer: nickel
Basic features:
Hardness: 60-66 HRc + 45% WC
Wear resistance: ★★★★★★★★
Rust resistance: ★★★★★★★★
Application:
Meant for technical plastics with less than 65% of glass fibre content (such as PA46, LCP, 4T, 9T, HTN, DSM, PSM). Assumed barrel life is 5 times longer than standard bimetallic barrel and 15 times longer than nitrided barrels.
Our team Meet our team of experts

Ing. Eva Holeková
Marketing / Logistics
Language: Czech, English

Bc. Lenka Ropková
Invoicing
Language: český, anglický